When connecting to Excel files, TimeXtender has support for the following providers. To connect to an Excel data source you will either need to install MS Excel on the application server or install one of the below providers.
| | |
| --- | --- |
| File format | Provider |
| .xls | Microsoft Jet OLEDB 4.0 |
| .xlsx | Microsoft ACE OLEDB 12 |
Starting with TimeXtender 20.5.1 release, the 32-bit version is deprecated. The download of TimeXtender now includes both client and server components and that 32-bit execution is merged into one unified 64-bit version.
When using TimeXtender Excel provider, you may select 32-bit or 64-bit as shown below: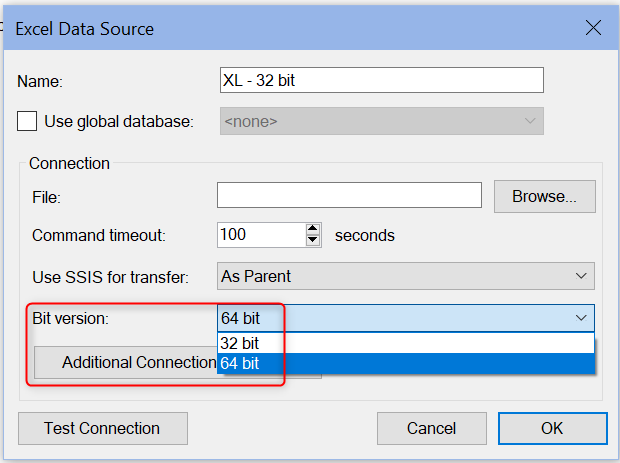 Please be aware that the Jet provider does not support 64-bit environments. It only works with 32-bit install of Discovery Hub.