Symptoms
ODX execution fails unexpectedly, with this error:
"The execution unexpectedly stopped with exit code: 0016 - Error"
OR
"System.Threading.Tasks.TaskCanceledException: A task was canceled."
Note: some error messages may also mention exit code: 0001
Cause
An antivirus software has terminated ODX Execution tasks.
Each time these errors occurred, one of the ODX "ExecutionEngine" helper processes was eliminated from the list in Task Manager. It seemed that this process was either ending unexpectedly or it was being terminated unexpectedly.
Resolution
Add the following executables to Antivirus "whitelist":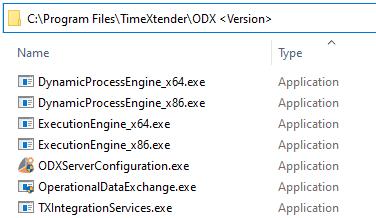 Notes